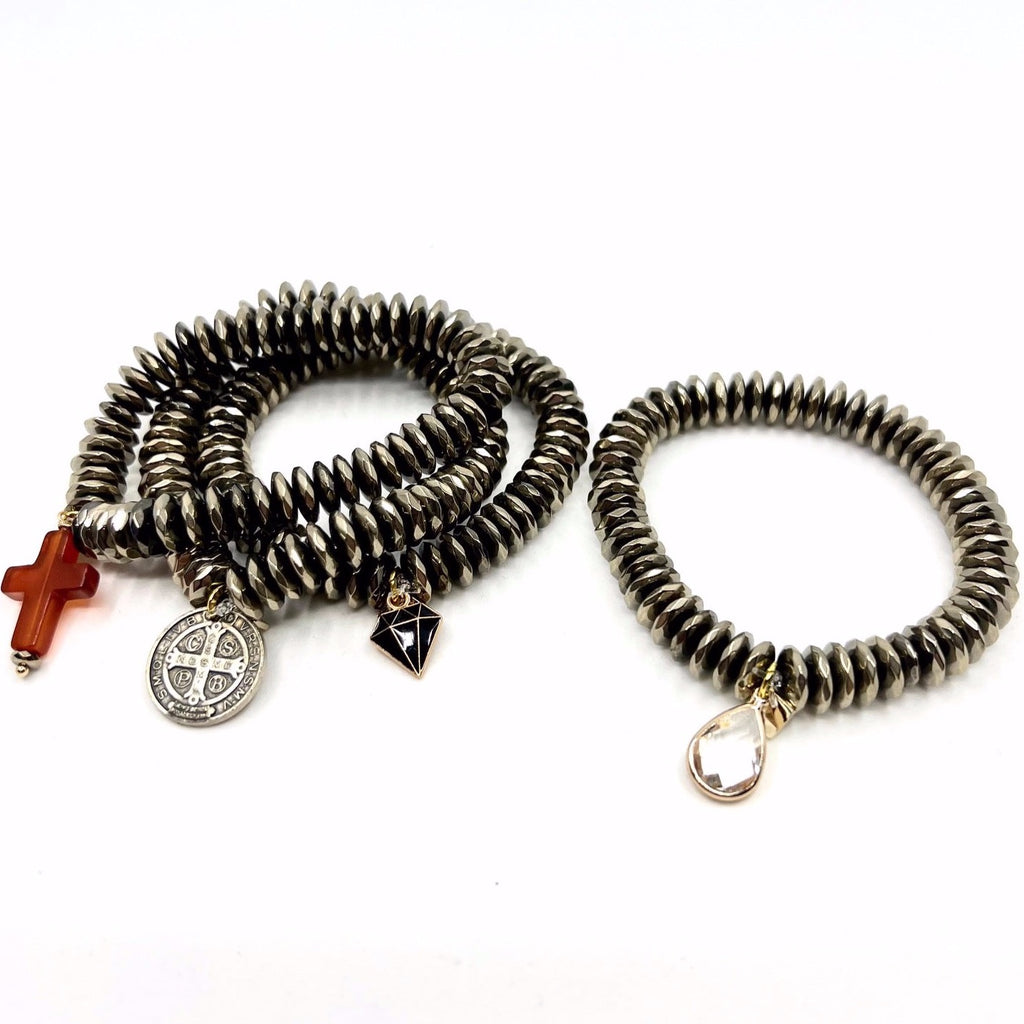 $ 98.00
$ 0.00
"MICA" BLESSINGS BRACELET™
Faceted Pyrite
  - 
in this shiny cut -  reminds us of a rich metallic mica.
This stone is our most popular neutral bracelets, because it matches
 with both gold and silver.


Pyrite

 is used to increase energy, willpower, and confidence. This stone, also called "Fool's Gold" - symbolizes abundance.
Sold with or without a *charm.
Price is for one bracelet.
*(Please indicate a charm preference when ordering.)