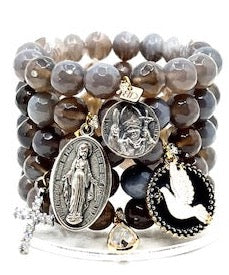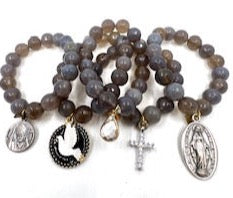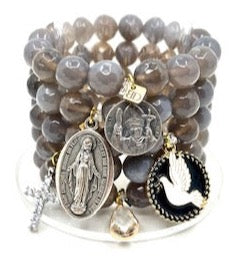 $ 98.00
$ 0.00
Dawn Blessings Bracelet™
Faceted Grey Agate

 adds a beautifully gentle hue of grey to your wrist. 
Handmade bracelet for an organic and neutral look. 

Agate

 is a grounding stone, which brings its wearer emotional rebalancing and connectivity to others. Agates also symbolizes harmony & physical safety.

(Sold with or without a *charm.)
*Please indicate a charm preference.