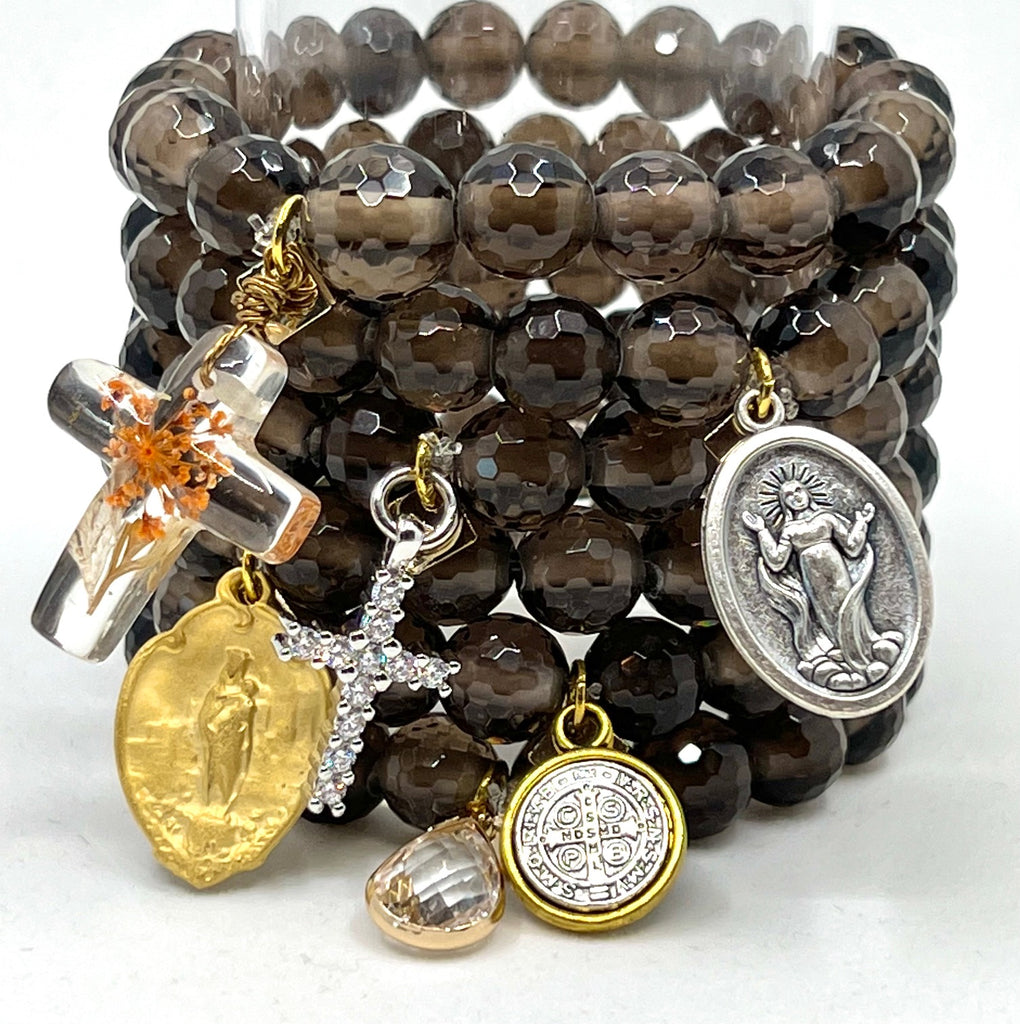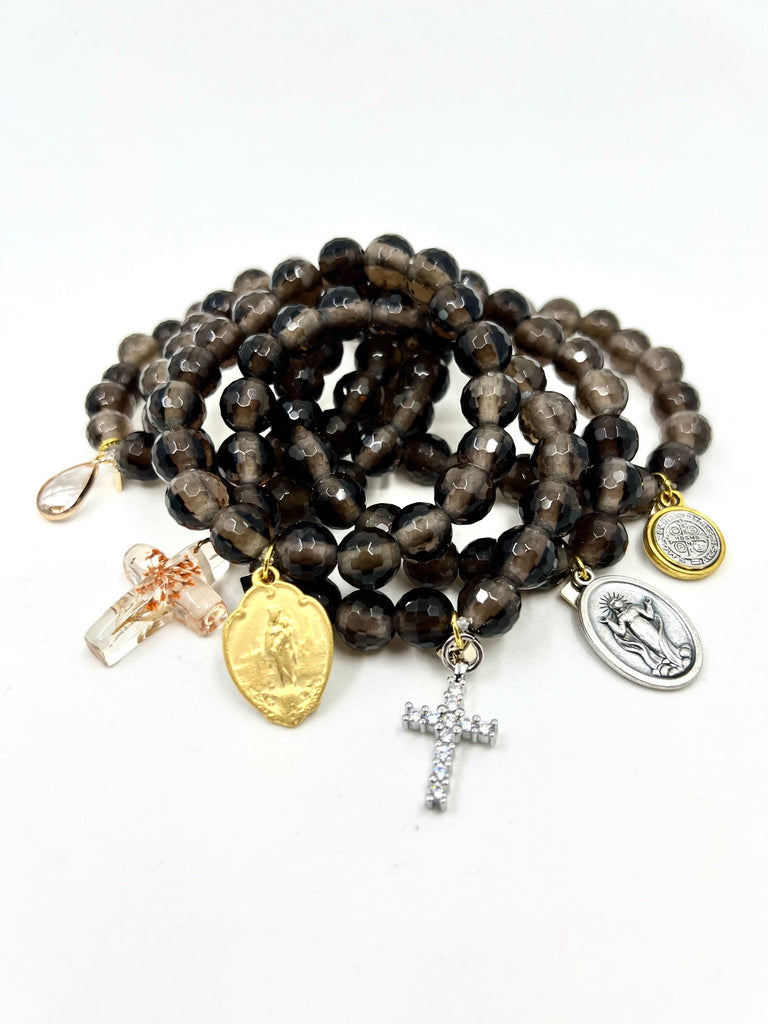 $ 98.00
$ 0.00
"ESPRESSO" Blessings Bracelet™
Faceted

Smoky Quartz is hand-strung for a translucent soft brownish bracelet. With a smoky and neutral hue -
it goes with all skin tones and clothing colors.

Smoky Quartz is both a balancing and grounding stone.
It is also known to provide a higher state of being
and a more positive attitude for its wearer.
Sold with or without a *charm.
Price is for one bracelet.
*(Please indicate a charm preference when ordering.)