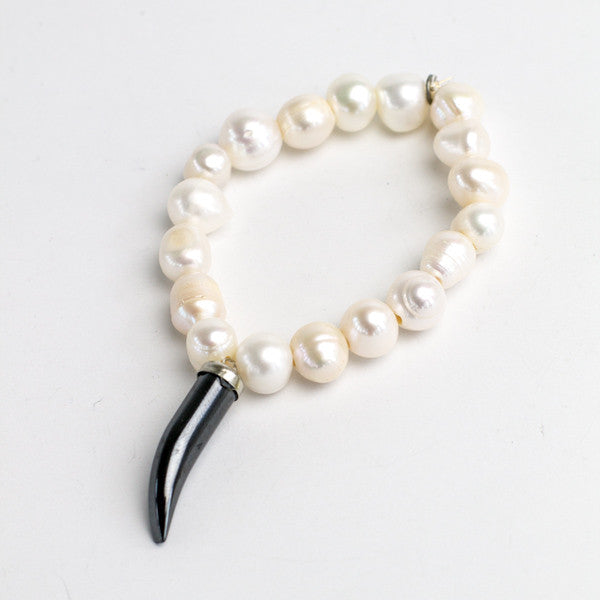 $ 74.00
$ 0.00
"Wild Child" Bracelet-SOLD
Handcrafted by Seaside Neighborhood School's "Blessings in Seaside".
Mentoring group: "SEASIDE ANGELS"
All proceeds go to the SNS students' charity of choice: ALAQUA ANIMAL REFUGE

This classic bracelet of freshwater pearls (with a hematite horn) would be arm candy
for anyone's wild side! Whether worn alone or together with other bracelets, this beauty is both courageous and simple.
On elastic cord. Adjustable.