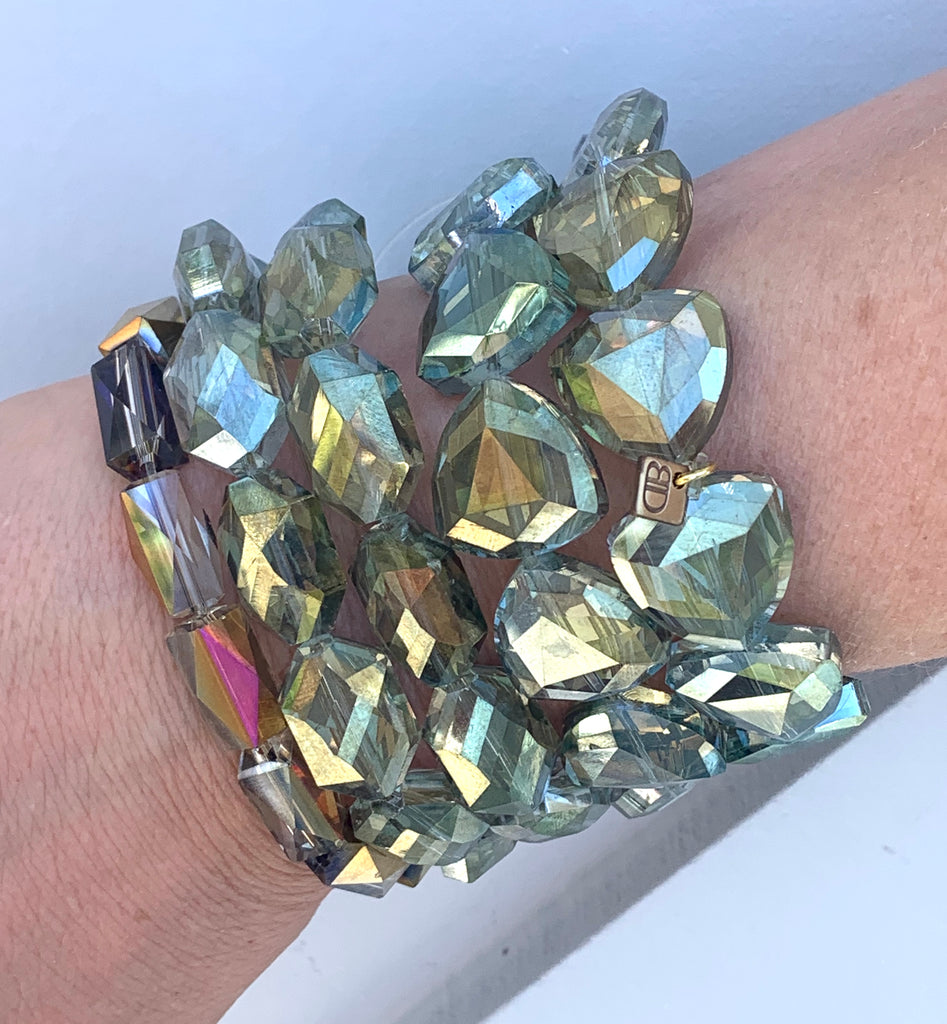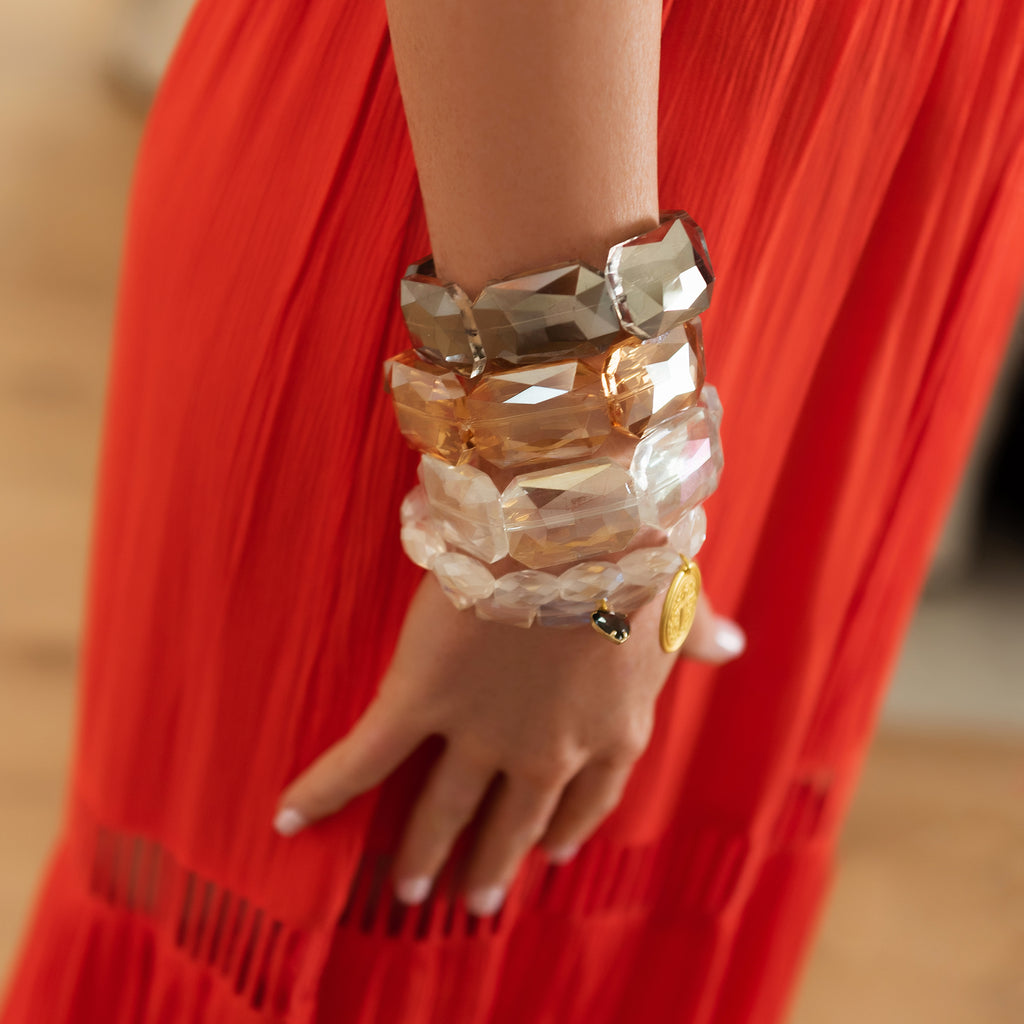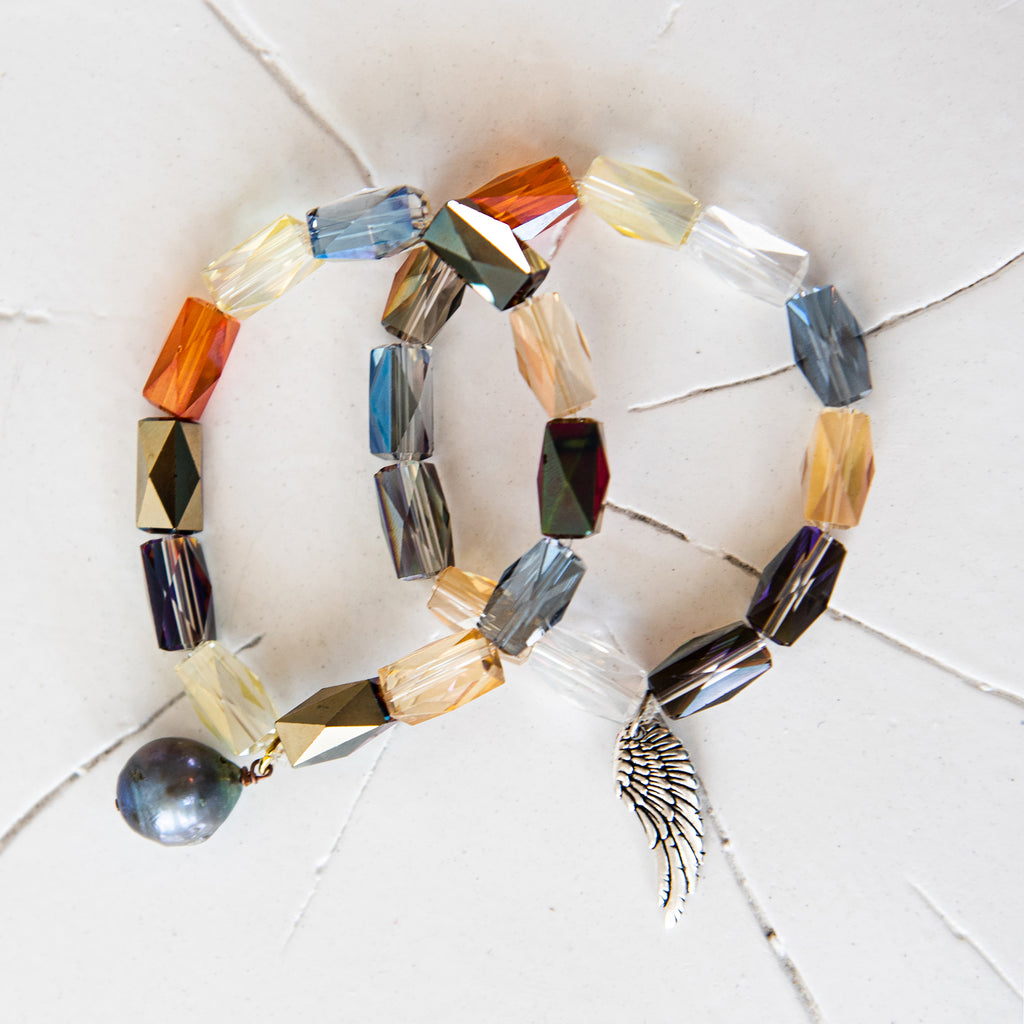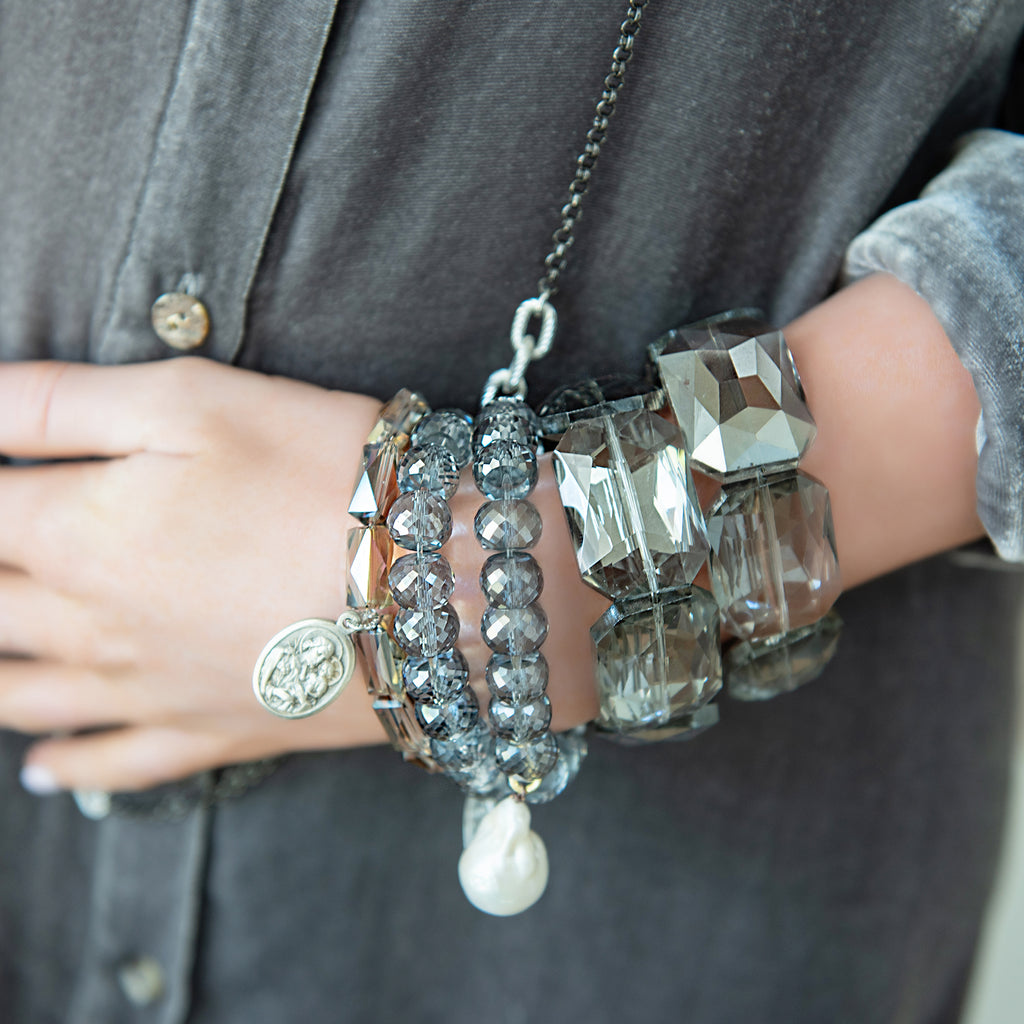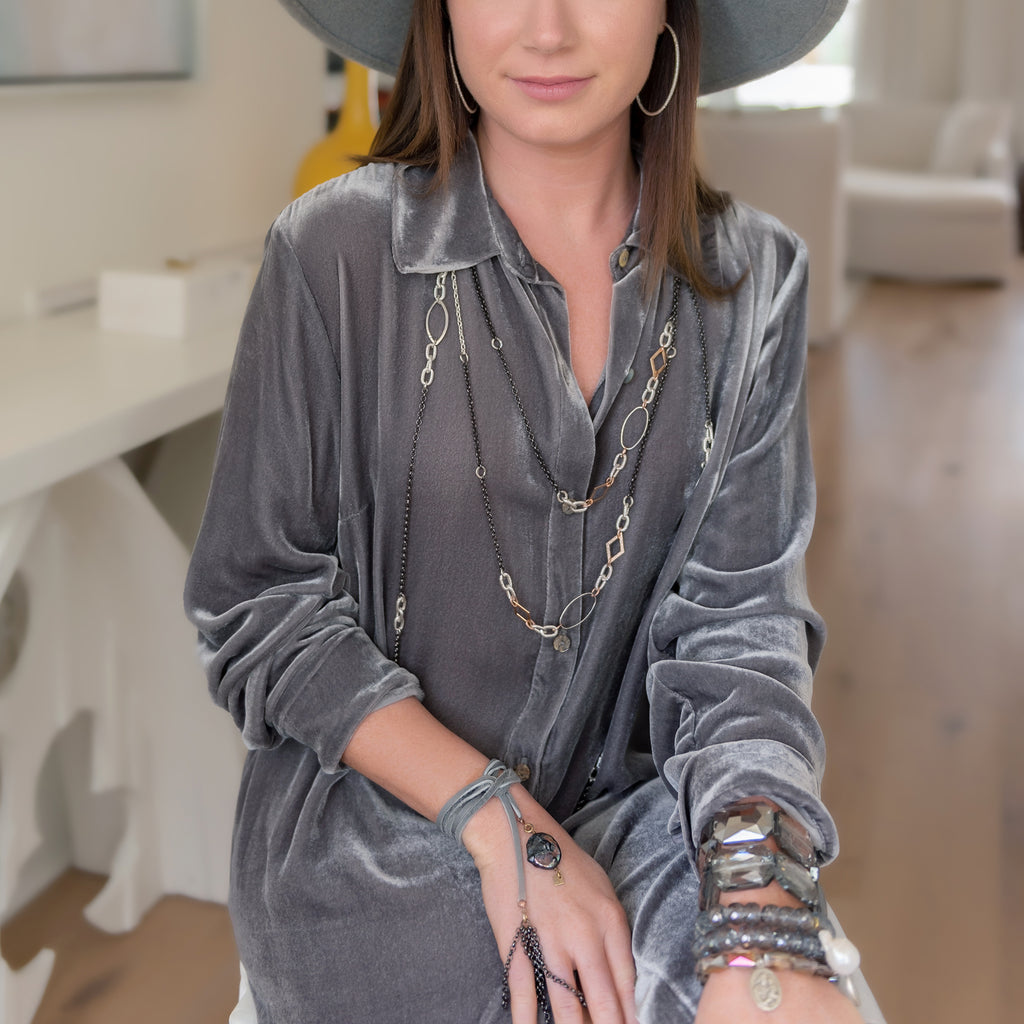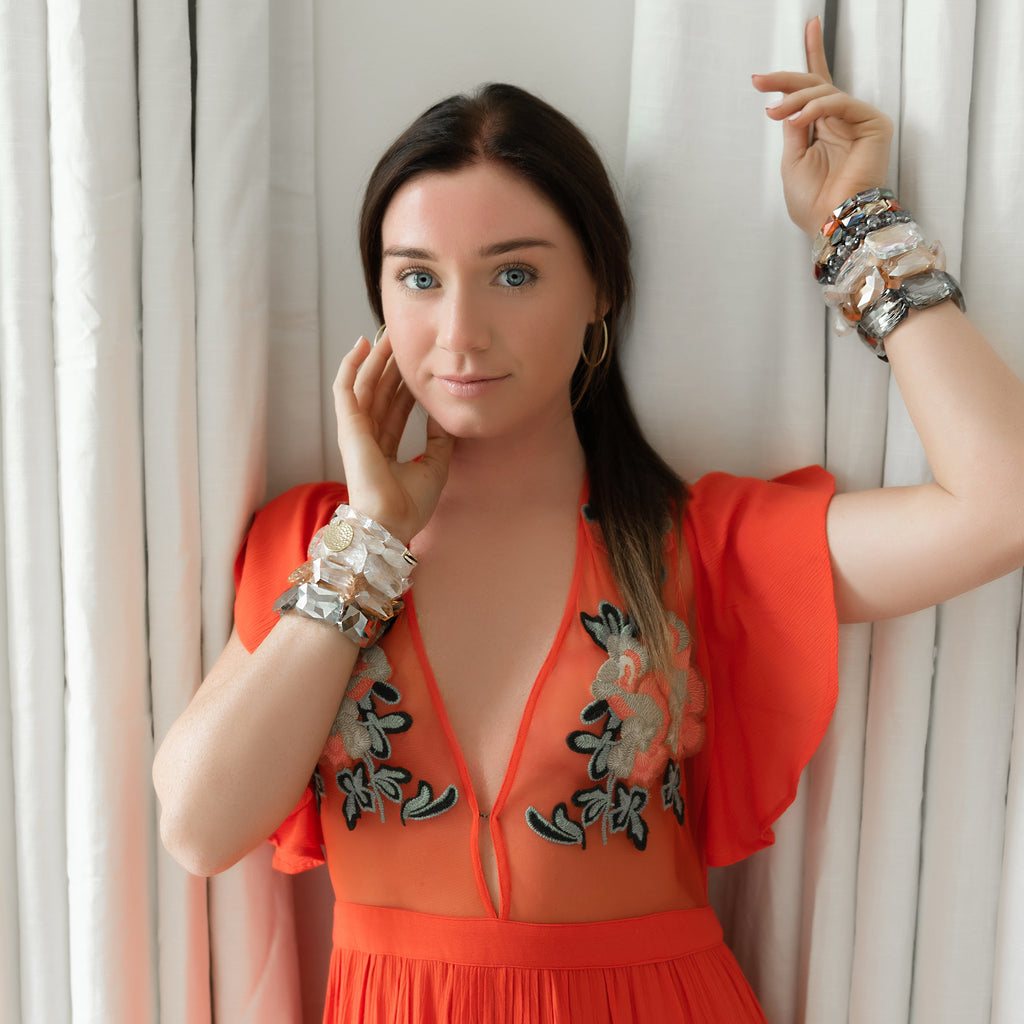 $ 84.00
$ 0.00
City Lights Bracelet (PLATINUM)
New City Lights Bracelets!
Denim Blue AAA Quality Iridescent Crystal in varying shapes; Large Rectangle, Round, Barrel & Capsule.  Each shape complements the other to create a sparkly stack!
Please indicate any charm request when ordering in Notes section.  
Limited availability with charms.  
Some charms are one of a kind and may require additional charge.