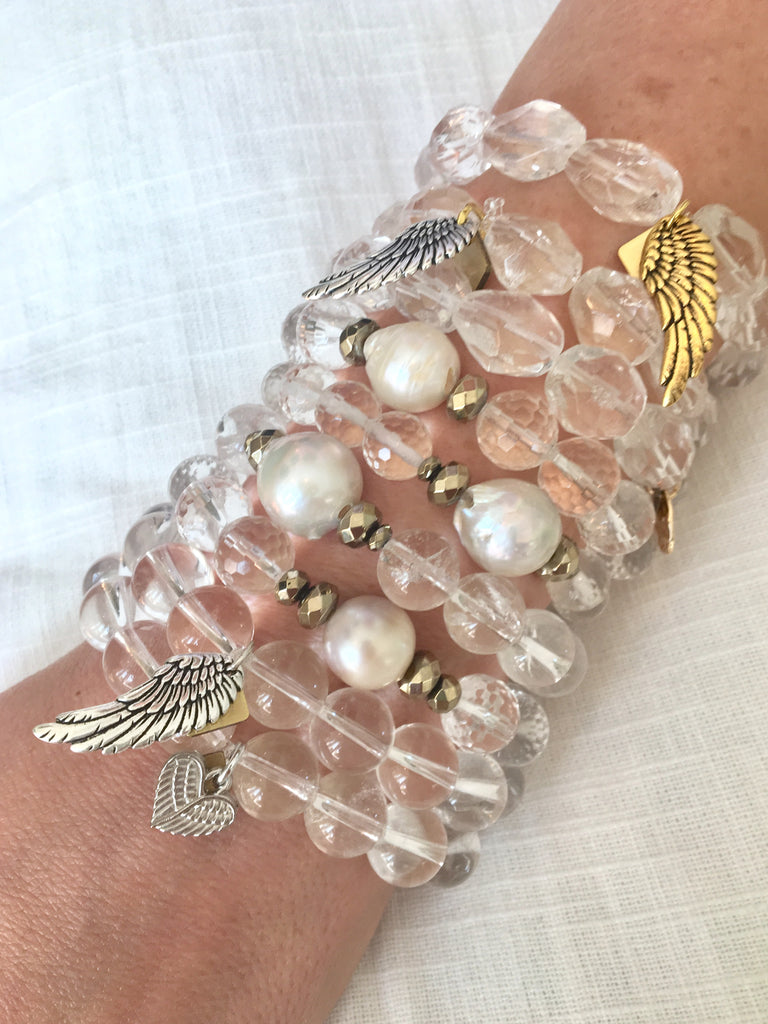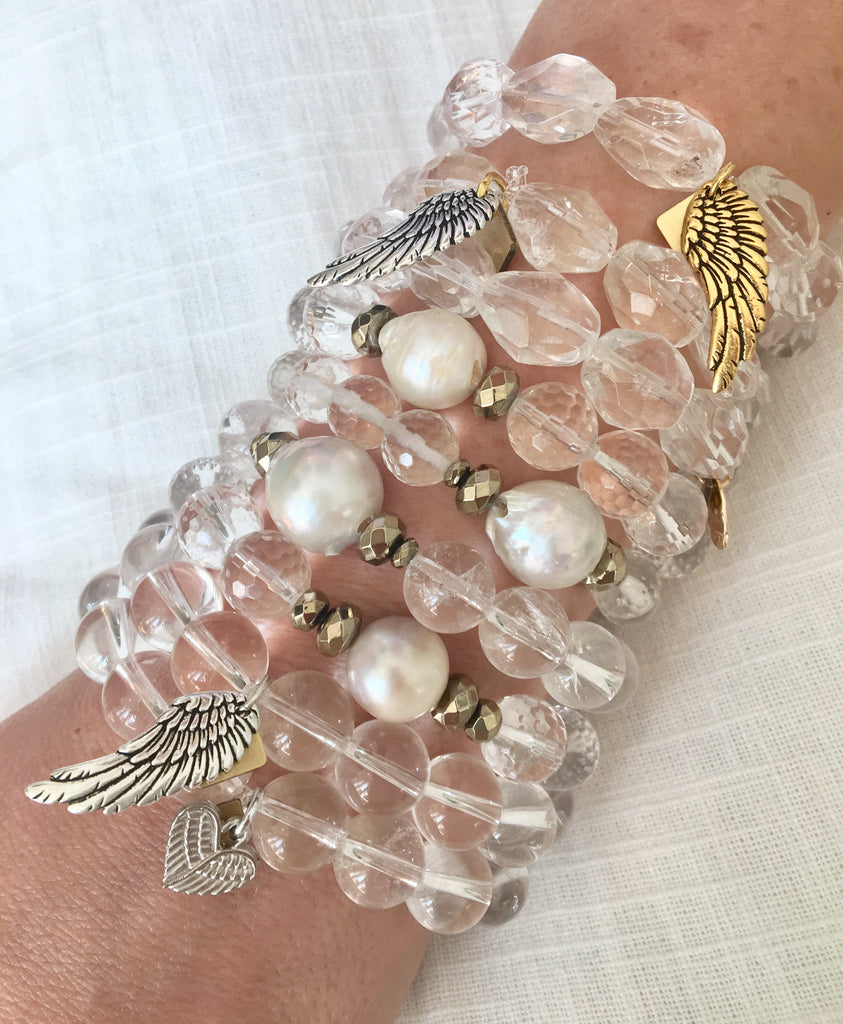 $ 98.00
$ 0.00
Icy Quartz Blessings Bracelet™
Faceted Crystal Quartz

 gemstone is a showstopper in this faceted rock cut!  Handmade for an stunning and organic vibe. 

Crystal Quartz is a powerful stone that amplifies one's energy. It is often used to purify and manifest a person's stability and clarity.
(Sold with or without a *charm.)
*Please indicate a charm preference.