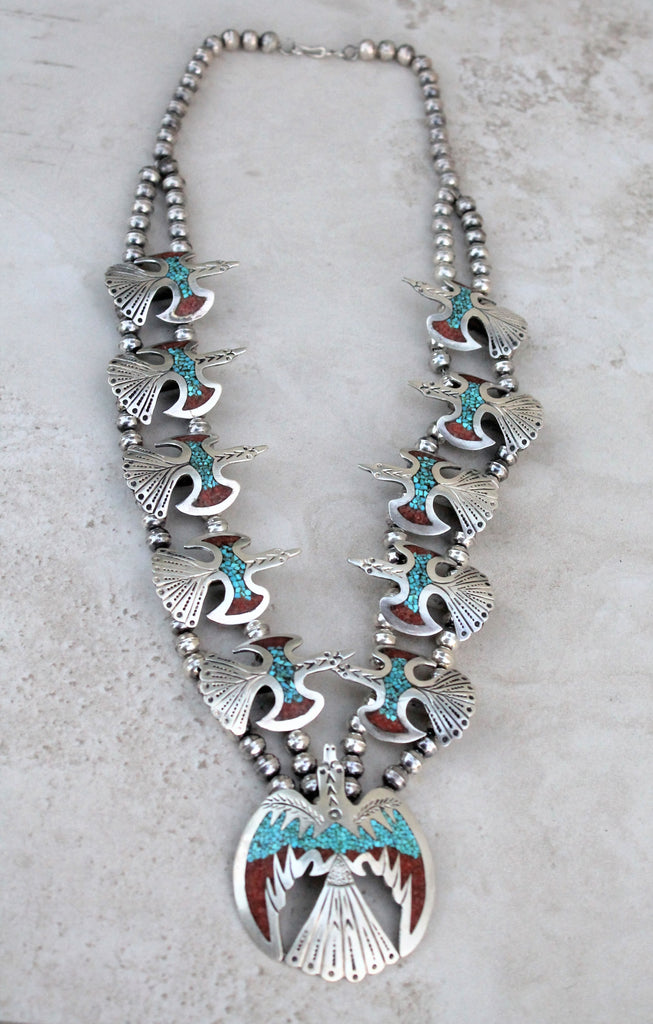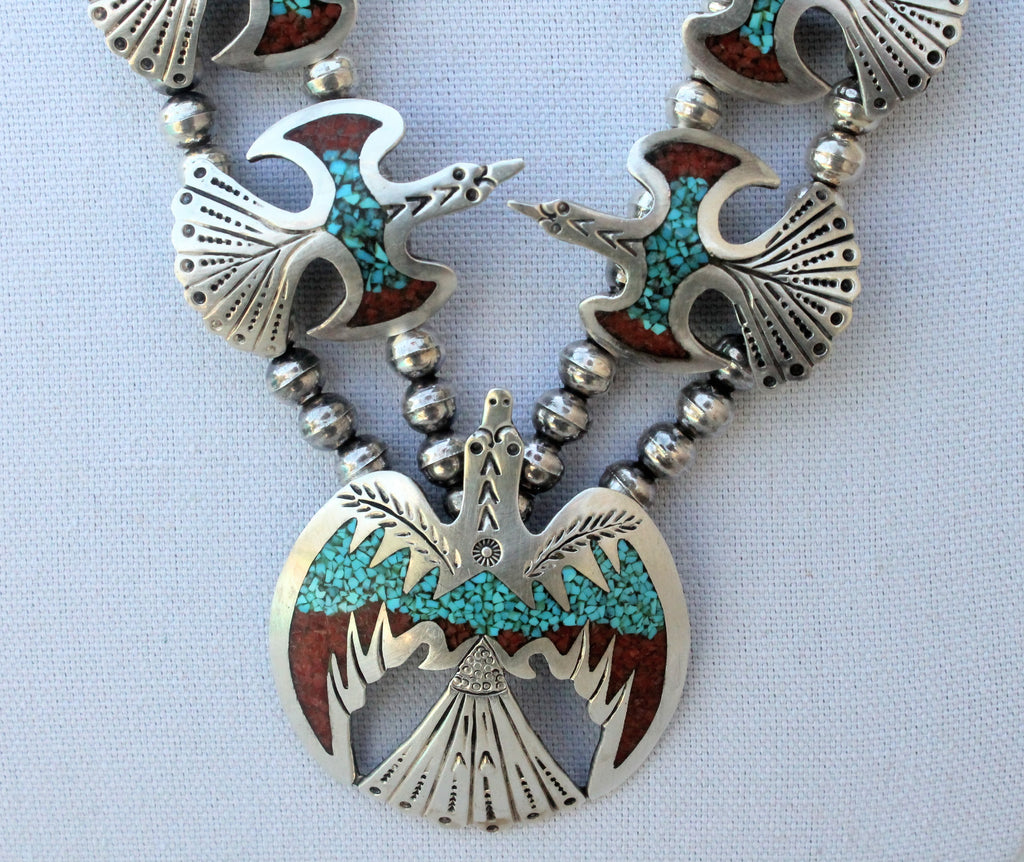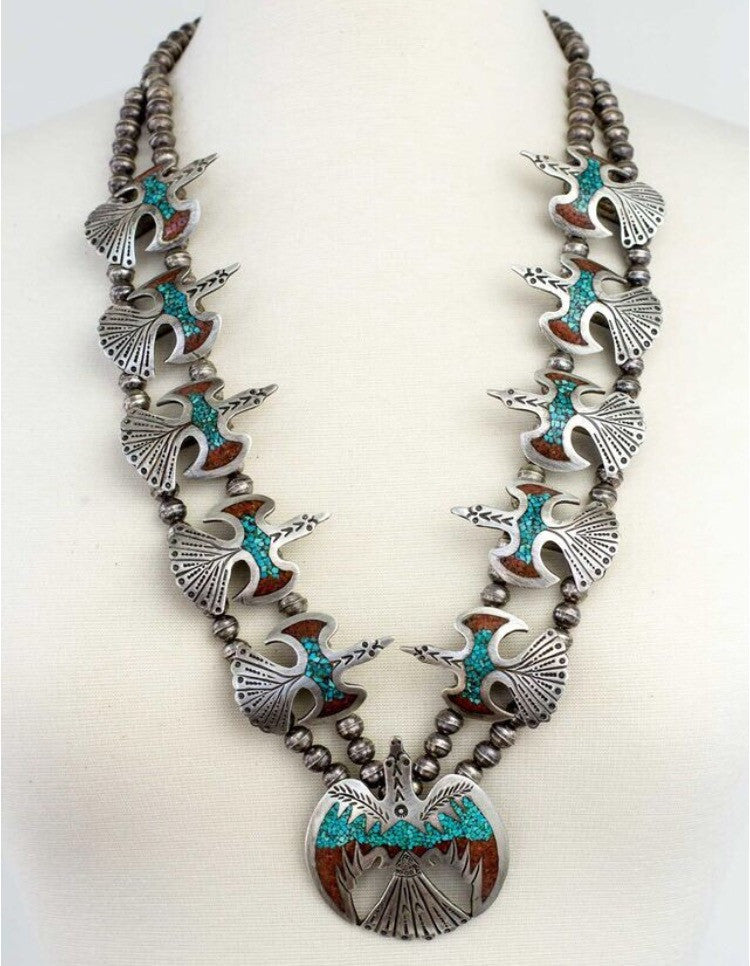 $ 5,200.00
$ 0.00
"Thunderbird" Necklace (Vintage)
Sterling Silver and turquoise makeup this ANTIQUE Native American necklace. This vintage Sterling Silver turquoise and coral inlay was made by the Navajo Indians. 
A total of 10 Thunderbirds with a center Thunderbird pendant. There are 164 Sterling Silver hand-made beads. This piece has never been restrung and it is all original.
A true collector's piece.